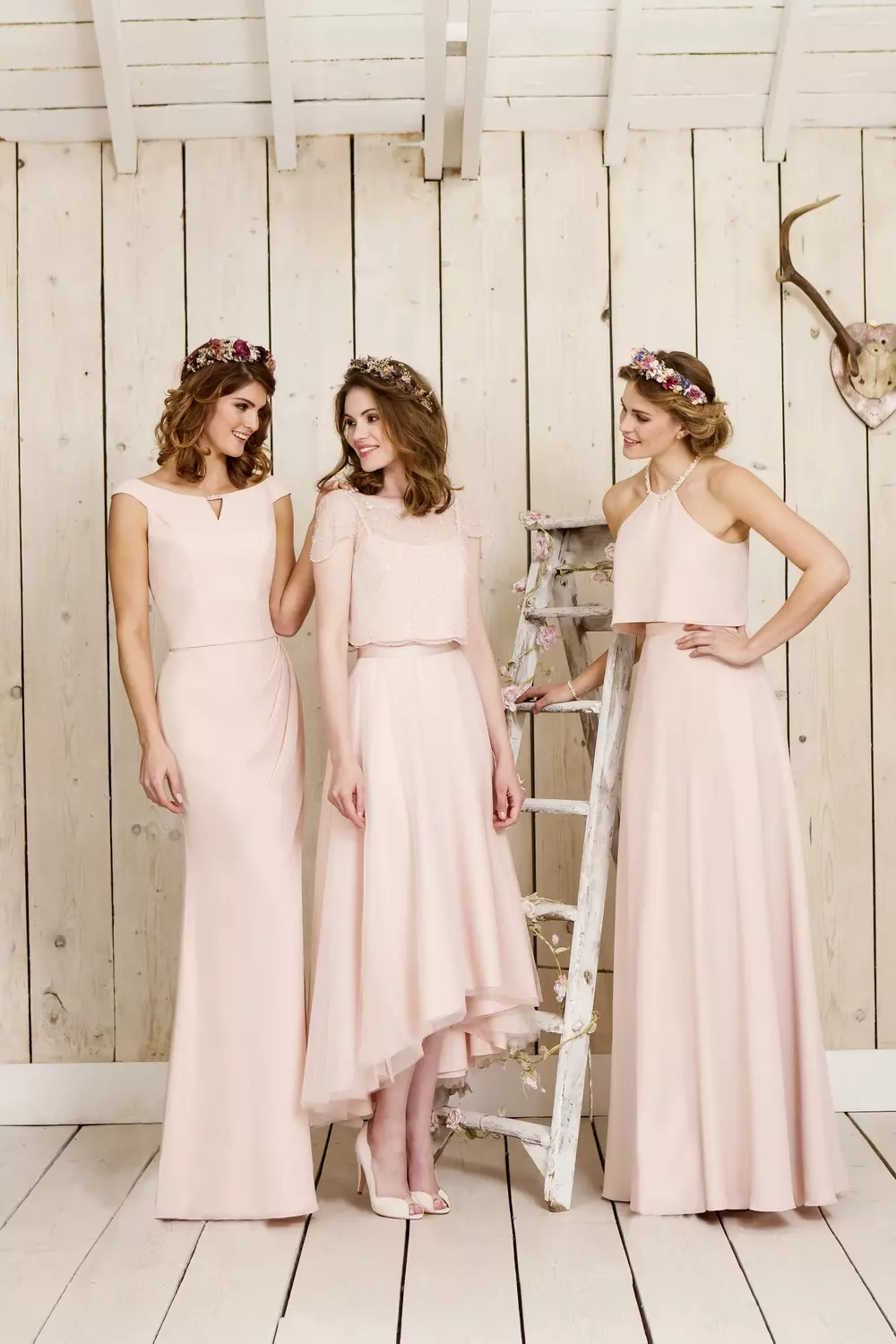 True Match®
BT208C, BS101, BT202, BS106, BT204, BS104
GET INSPIRED

DESCRIPTION

EXCLUSIVE BRAND NEW COLLECTION. From far left to far right. (BT208C) Elegant chiffon bodice with boat neckline and crystal detail at the neck, styled here with our full length chiffon skirt designed with our signature pleats to one side for a neat fit (BS101). Pictured here in chiffon, also available in satin.

(BT202) Delicate lace bodice featuring a pretty scallop trim to the neckline, sleeves and hem. Styled here with our hi-low tulle skirt option (BS106) featuring our signature satin trim to sit on the waist.

(BT204) Chiffon halter neck cropped top with classic pearl beading at the neckline, styled here with our maxi chiffon skirt option (BS104) featuring our signature satin trim to sit on the waist. All styles pictured here in Ballet Pink.

Fabric: Chiffon, Satin, Lace and Tulle

Sizes: UK 6-36

COLOURS

Available in the full True Bride colour palette. BT202 only available in our 35 selected Lace colours.

Please note, shades may vary

PRICES & STOCKISTS

True Bride products are not sold online. You can find our dresses at one of our authorised retailers. For all price enquiries please contact a stockist for further information.