Capes are the new veils.
31 May 2018

09:14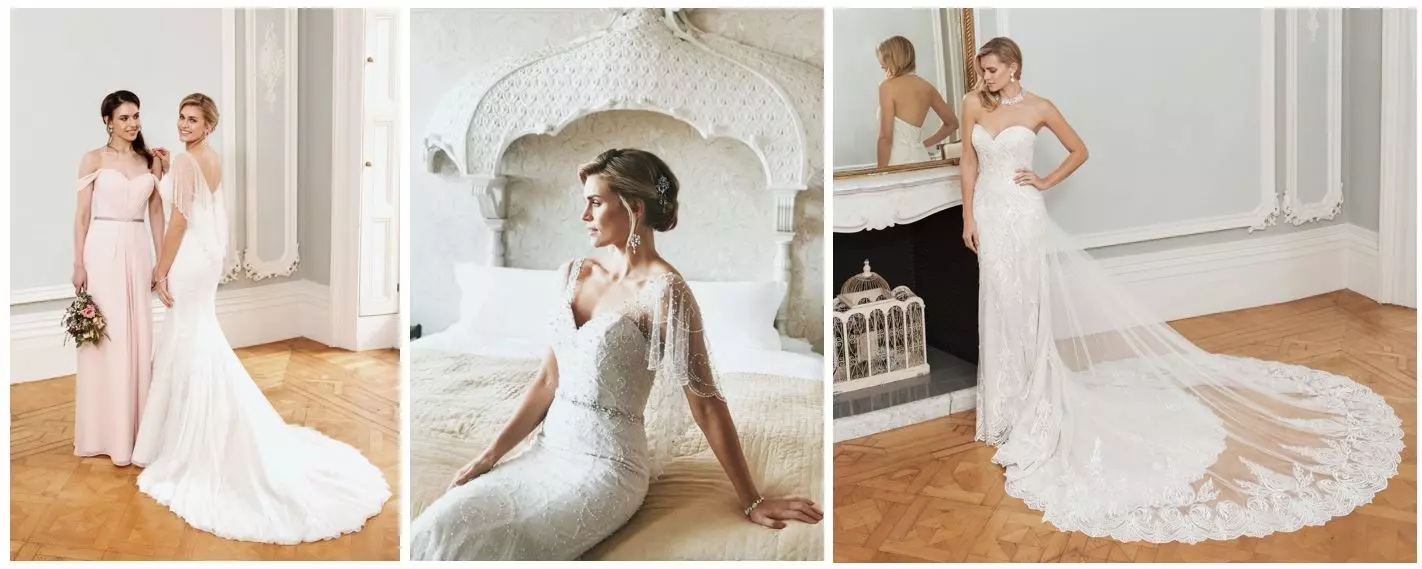 You may have noticed that capes are becoming increasingly popular with brides as an essential accessory on your special day. Capes are an upcoming trend in replacement of the traditional veil, we all saw Meghan Markle's beautiful long veil, which would be the dream right? Why not think about your modern version of the veil, sometimes when you hear the word cape, you instantly think of a winter wedding wedding? The ultimate Snow White fairy tale wedding. Here are a few tips and some inspiration for you to help you find your perfect cape for your wedding day ♥️
Search for the right cape for you - if your not sure about choosing a cape, why not go for a bridal gown style that is inspired by a cape, check out our new Autumn/ Winter 2018/19 True Bride style W310. If you are getting married on a hot day or travelling abroad for your wedding day and are worried about being too warm. Why not look for a detachable train which will give you the gorgeous length your after with the freedom around your neck and shoulders, check out new style Fabiana from the Autumn/ Winter 2018/19 True by Nicki Flynn collection.
Don't let the cape overpower the dress - your dress and your cape need to go together, so its important that you take the time to try on a variety of capes to find the perfect one. One thing you need to keep in mind is you don't want to pick a cape which will result in it two competing looks with your dress. You don't want one to overpower the other. So it's important that the dress and cape compliment each other.

Make sure to take your veil off after the ceremony - taking your cape off after the ceremony will give you a complete different look for your reception!
For more inspiration check out our Pinterest page here
We will be uploading more NEW styles from the Autumn/ Winter 2018/19 watch this space