New season designs from True Bride!
Our newest designs, trends & inspiration...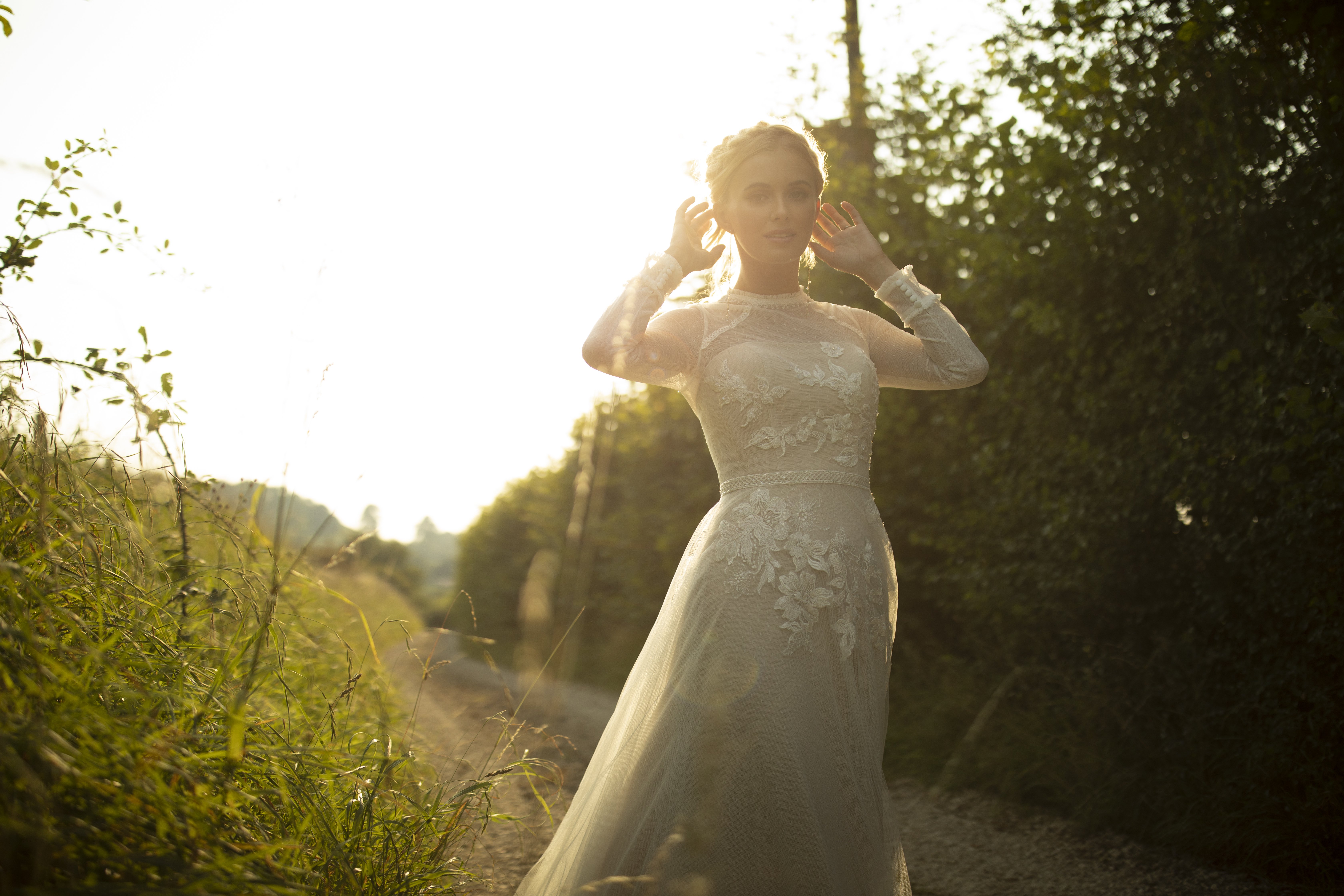 True Bride's Spring/Summer 2021 collections are all about modern romance. Our newest bridal ranges focus on relaxed designs with a boho vibe for the 'cool' bride.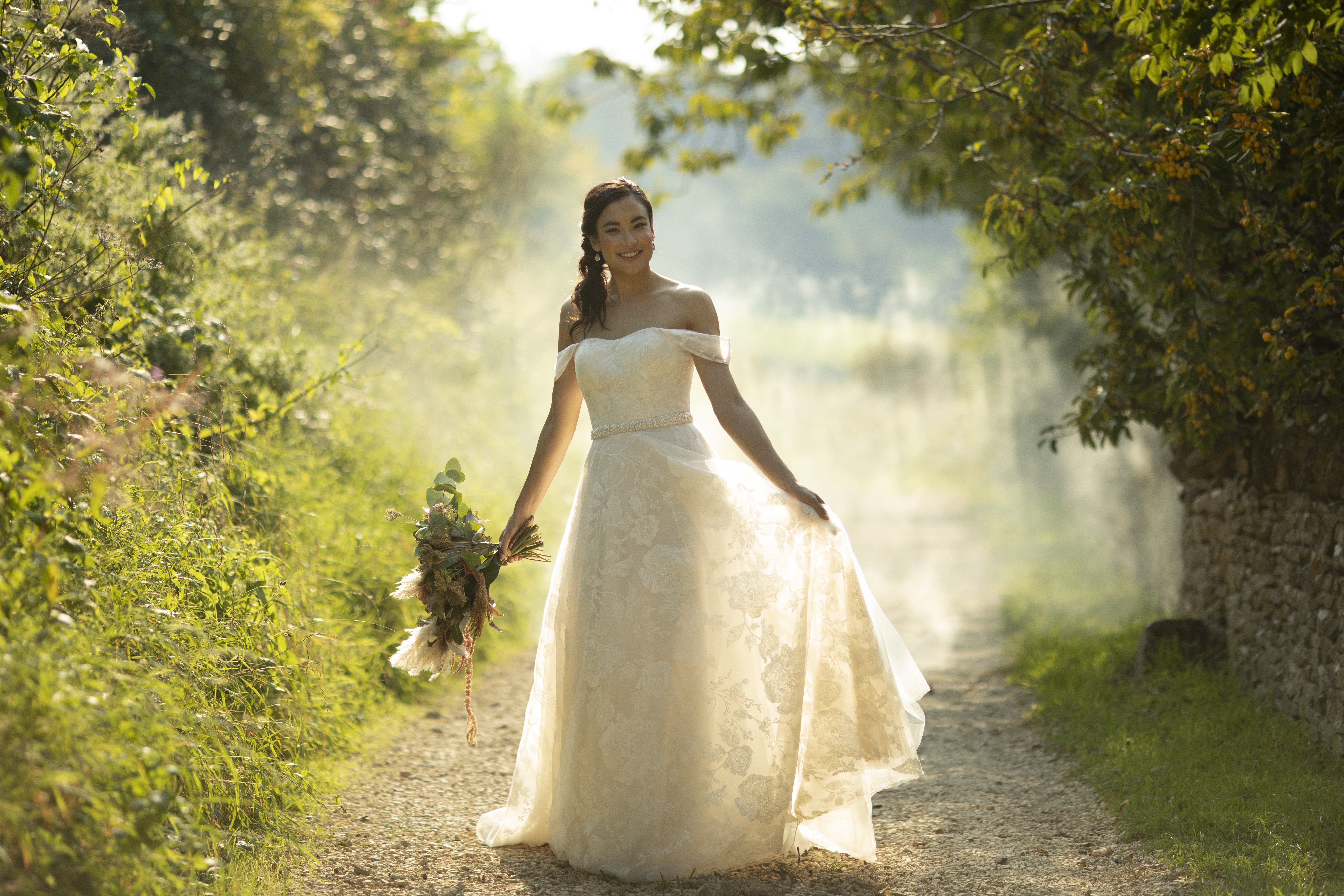 Sutton from the True Bride range is a gorgeous example of this; the off-the-shoulder style is crafted from a bold all-over lace that leads to a soft circular skirt with a chunky pearl beaded to complete the chic look.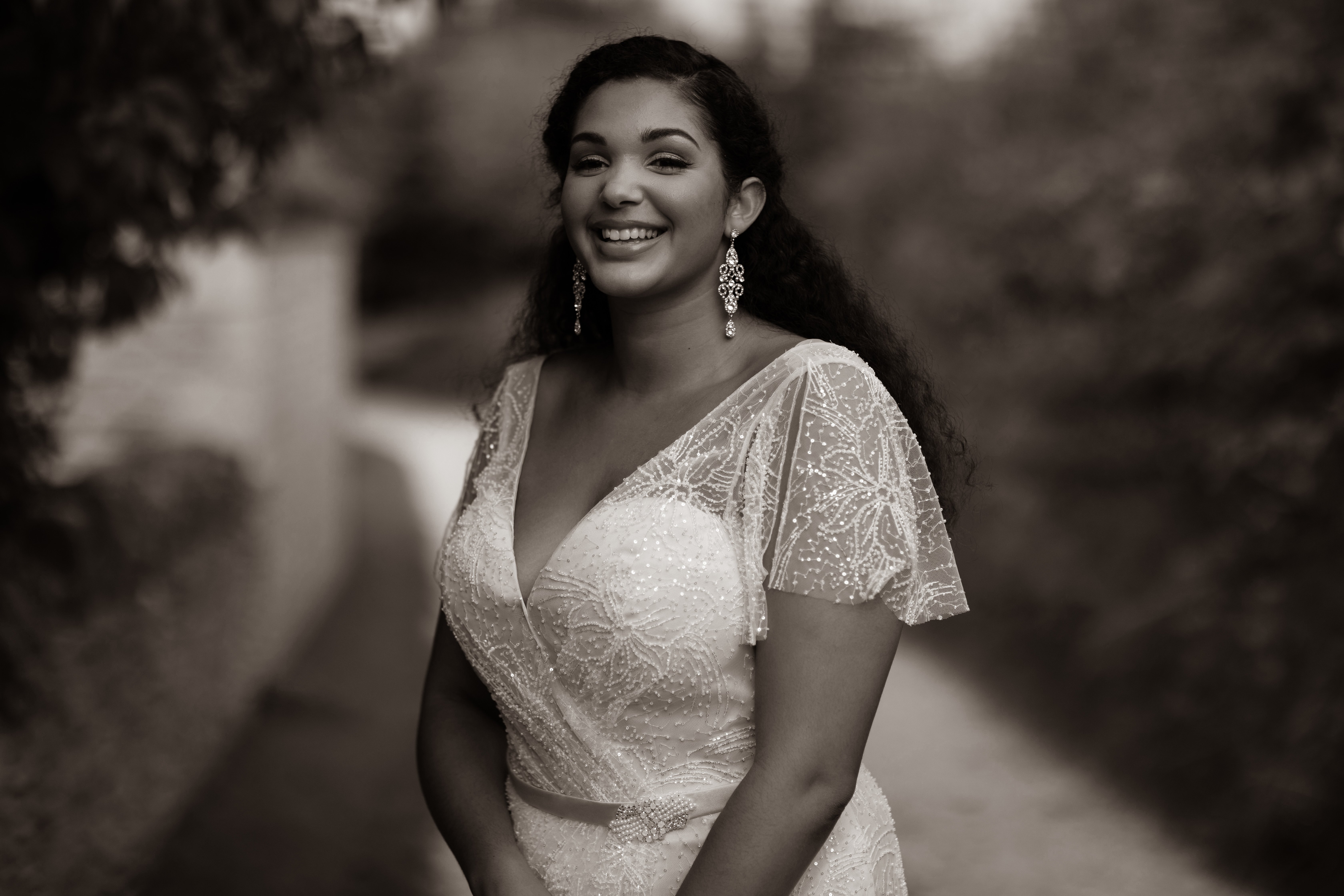 Noelle from our True Curves collection is all about that Art-Deco-inspired style. Adorned in a contemporary beaded over lace with a slim fit-and-flare silhouette and fitted with our luxury construction, this style is the epitome of old Hollywood glamour and is available in sizes UK 18-36.
This sentiment carries through to our bridesmaids ranges, which focuses on easy to wear styles including different silhouettes and fabrics for styles, all available in sizes UK 6-36, so your whole bridal party can feel at their best! M470 Rumi & M640 Nova are two styles that feature the same gorgeous detailing with two alternative skirt shapes, so your maids can pick the style they feel most comfortable in without having to compromise. [Pictured above with style Savannah W395].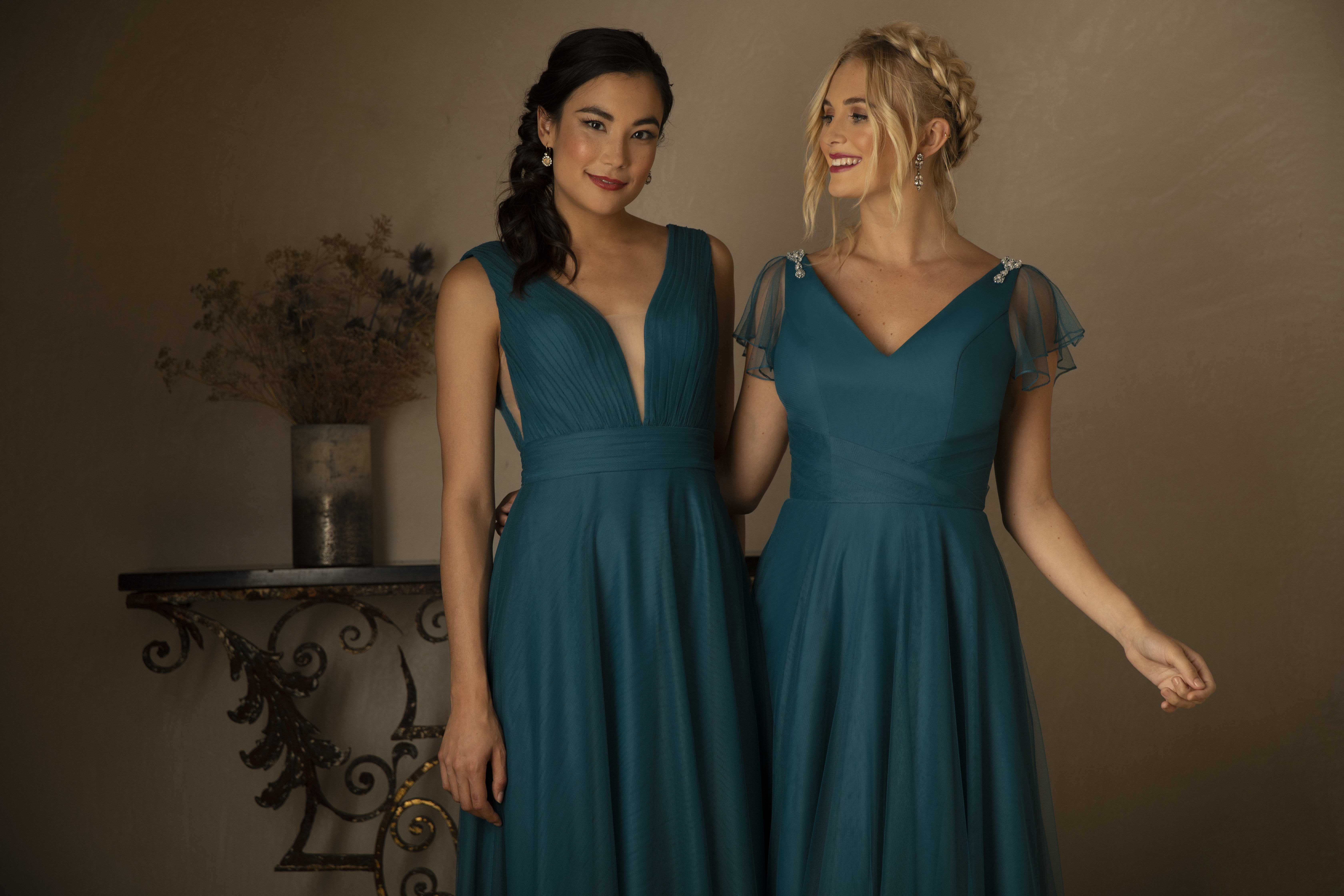 Pippa and Peggy from the Luna by True Bride collection are two dreamy soft tulle styles that are perfect for that mix and match look for the brides who want to change it up a bit, and can easily be dressed up or down, depending on your vibe.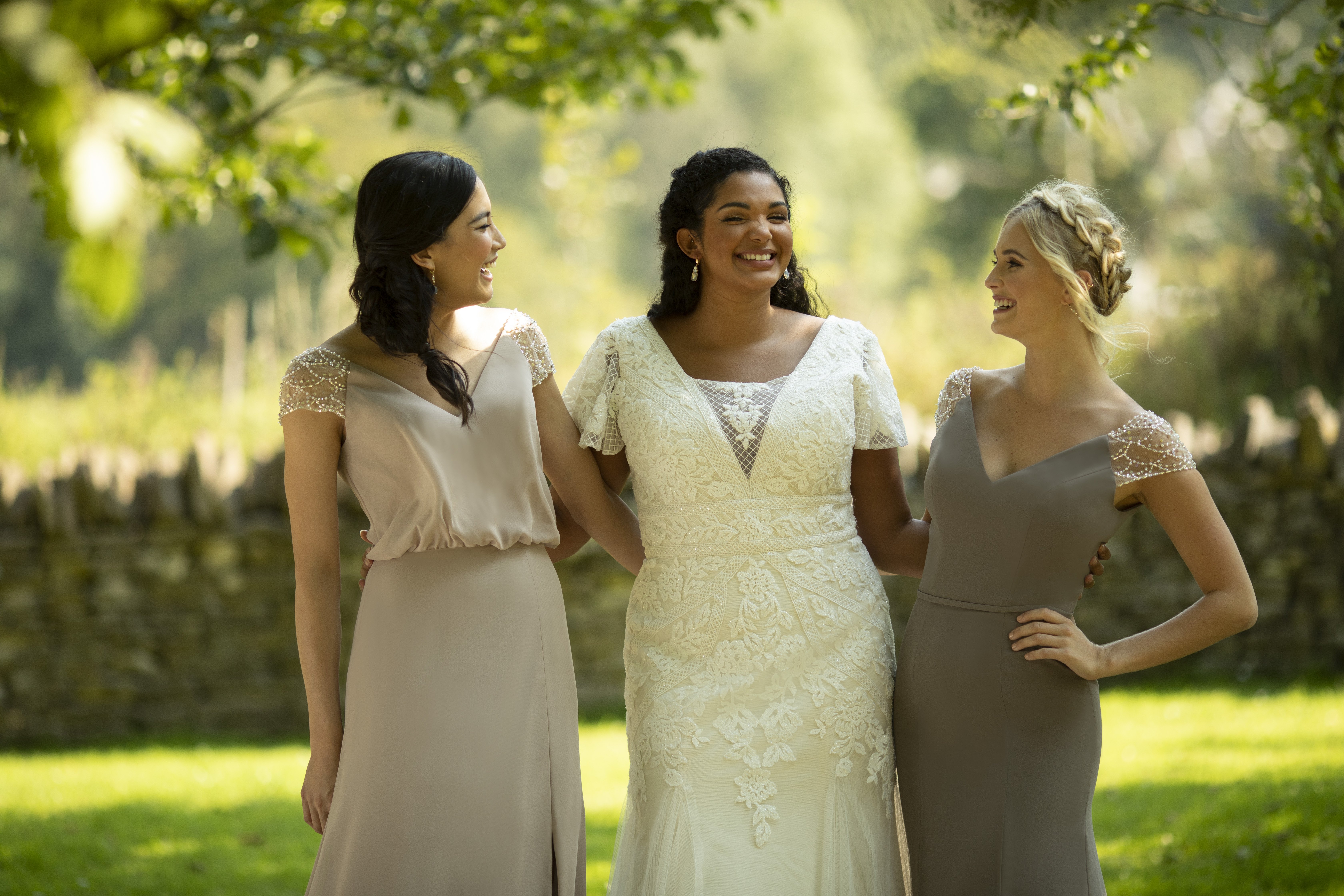 This season's designs are all about having fun, enjoying your day & letting your hair down in style!