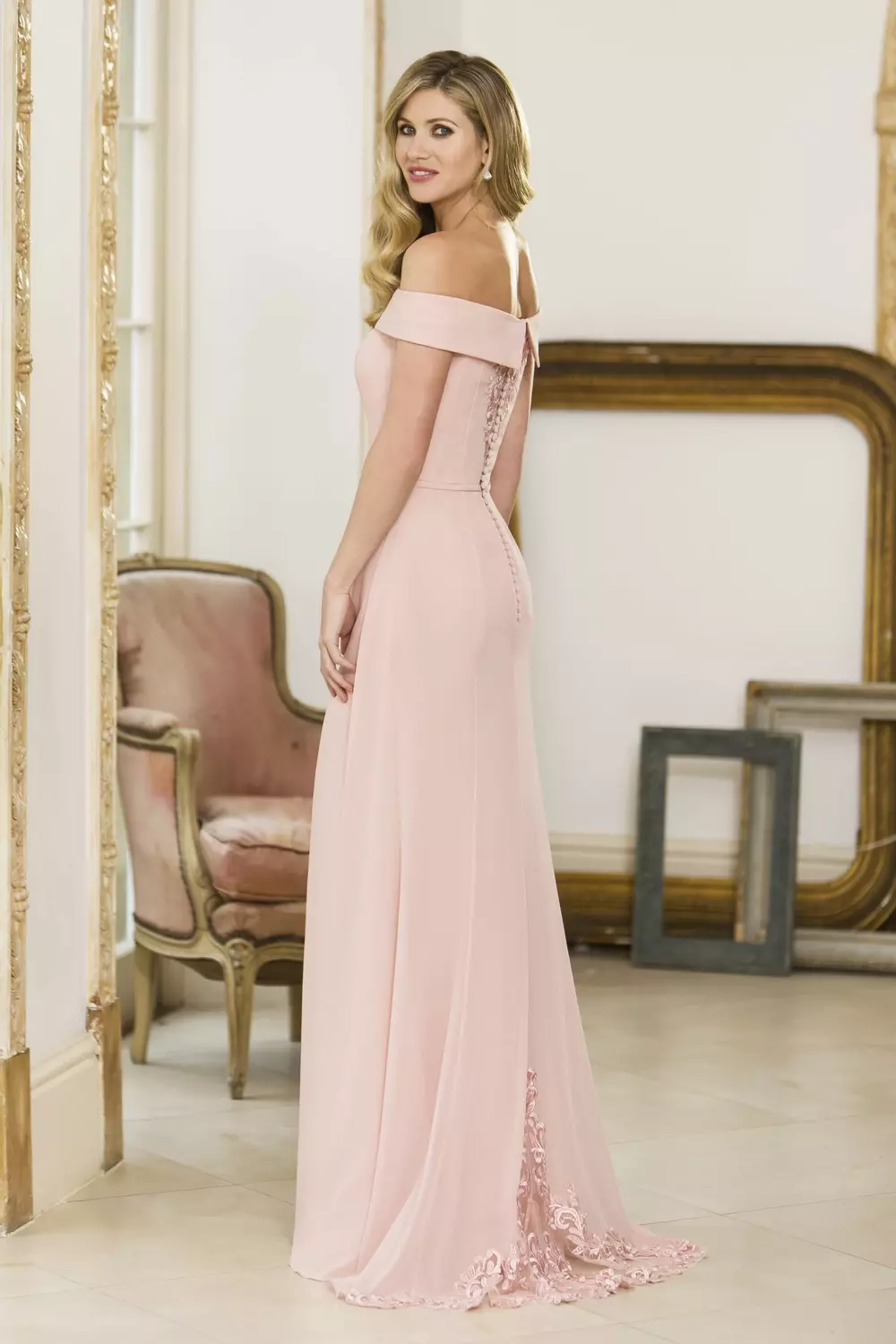 True Bridesmaids®
M756
GET INSPIRED

DESCRIPTION

This stunning dress is a gorgeous addition to our collection. Featuring a collar Bardot, illusion lace appliqué and creeping lace detailing at the hem. This dress creates a beautiful silhouette that cinches the waist to its smallest point. Combining our signature slim line pleated skirt, this dress is fastened with a zip and button trim. Pictured here in Blush. (Group picture: Left - M756 in Teal. Middle W305. Right - M751 in Rose Violet.) (Duo picture: Left M756 in Blush. Right - M727 in Cameo.)

Fabric: Chiffon and Lace Appliqués

Colour details: Available in the full True Bridesmaid Colour Palette. For full list of our colours click here

Sizes: UK 6-36

COLOURS

Available in our Limited Lace colours.

Please note, shades may vary

PRICES & STOCKISTS

True Bride products are not sold online. You can find our dresses at one of our authorised retailers. For all price enquiries please contact a stockist for further information.