First look at True Bride's new bridal collections!
Arriving on rails from this Autumn!
True Bride creates designs for every body. Our dresses are designed to flatter and enhance throughout the sizes, from UK 6-36, with an emphasis on reasonable pricing whilst never compromising on design or quality. The True Bride spirit is encapsulated through intricate Gatsby inspired beadwork, old Hollywood glamour, modern silhouettes, and unique detailing, all complete with a fashion-forward twist.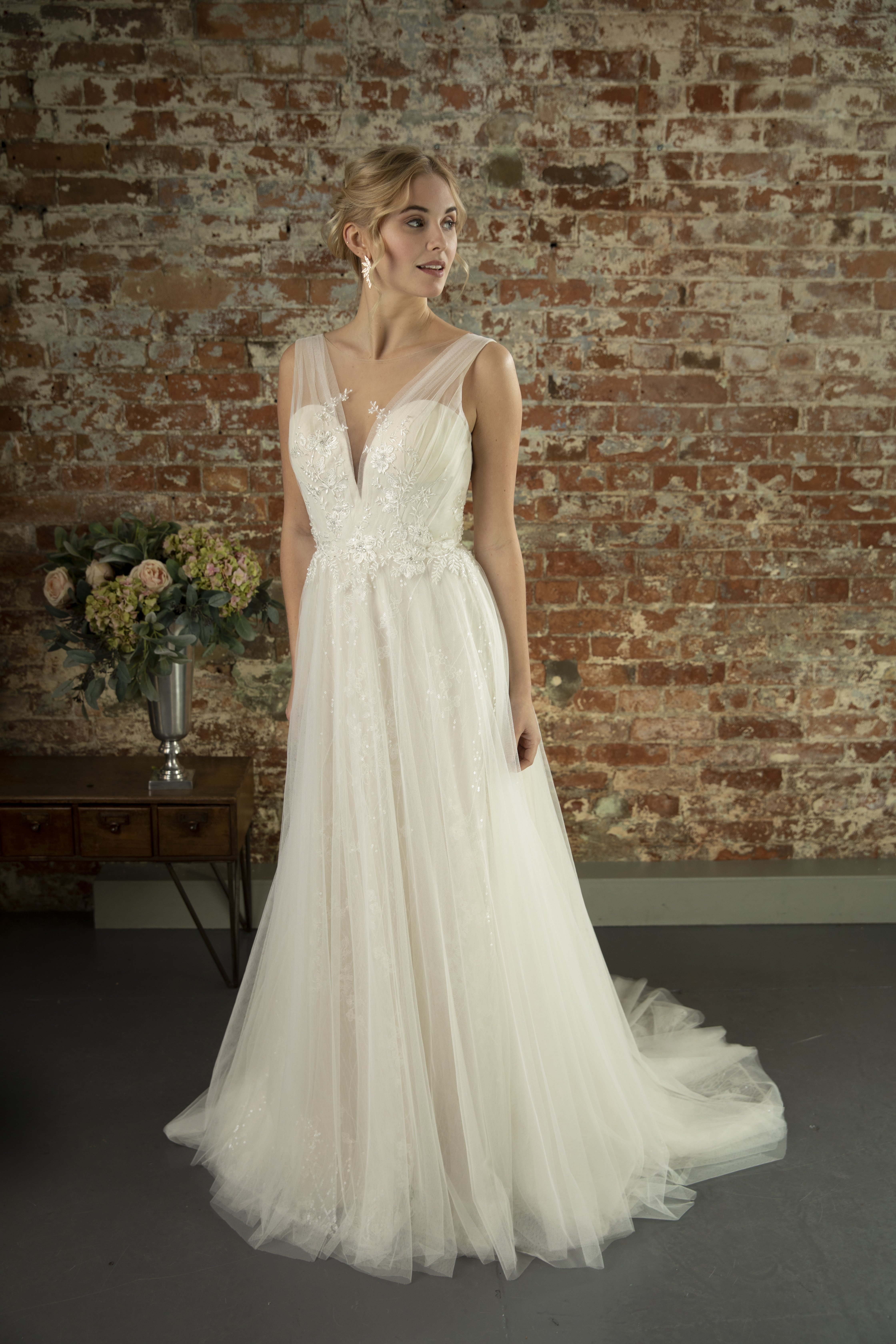 W380, GOLDIE
Soft, romantic, and dreamy styles have been crafted with drapey skirts, sequinned over laces that are layered with bold appliqués, low V backs, and delicate beadwork, such as Goldie.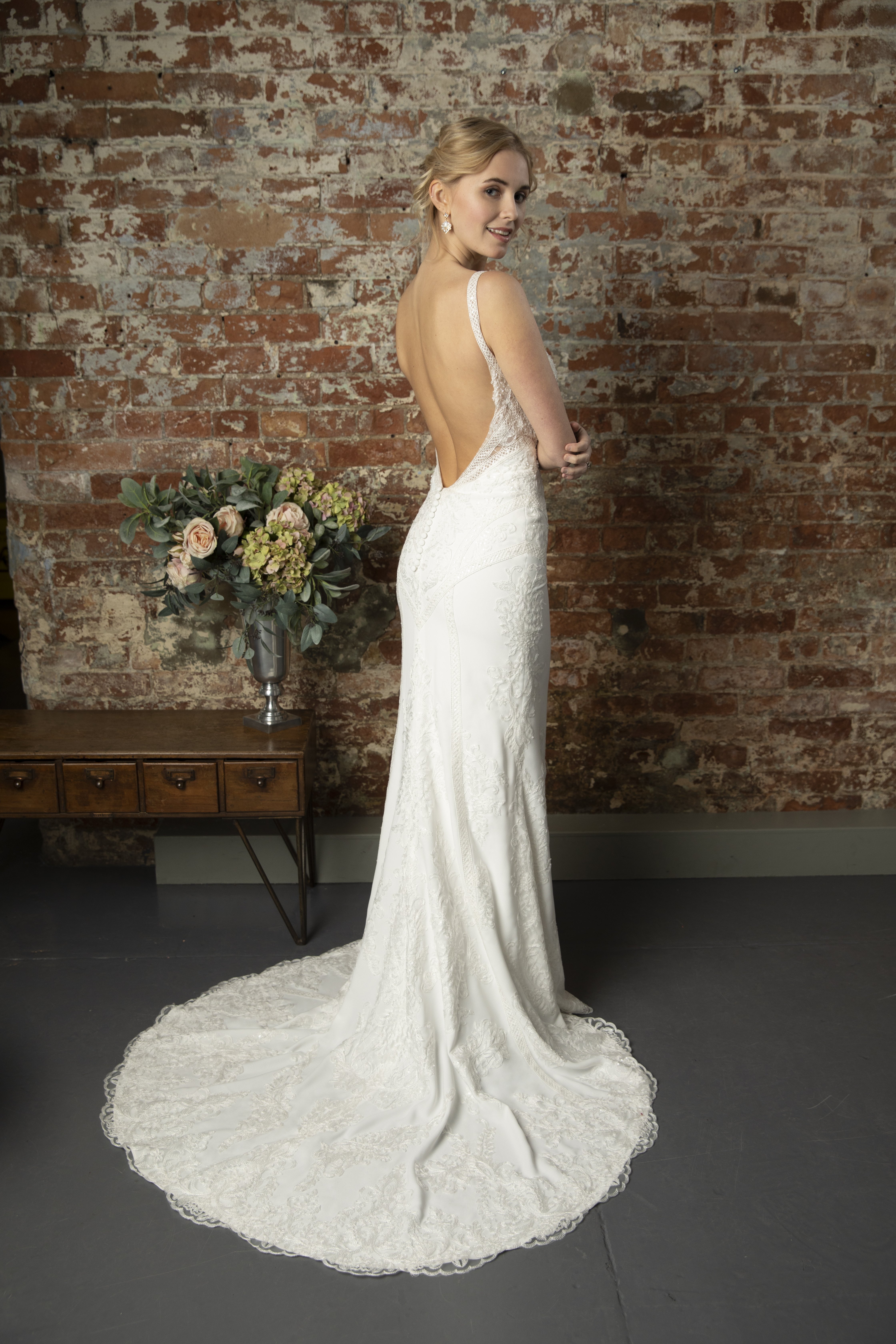 W385, GIGI
Some styles are more directional, with the lowest backs we've ever designed (Gigi!).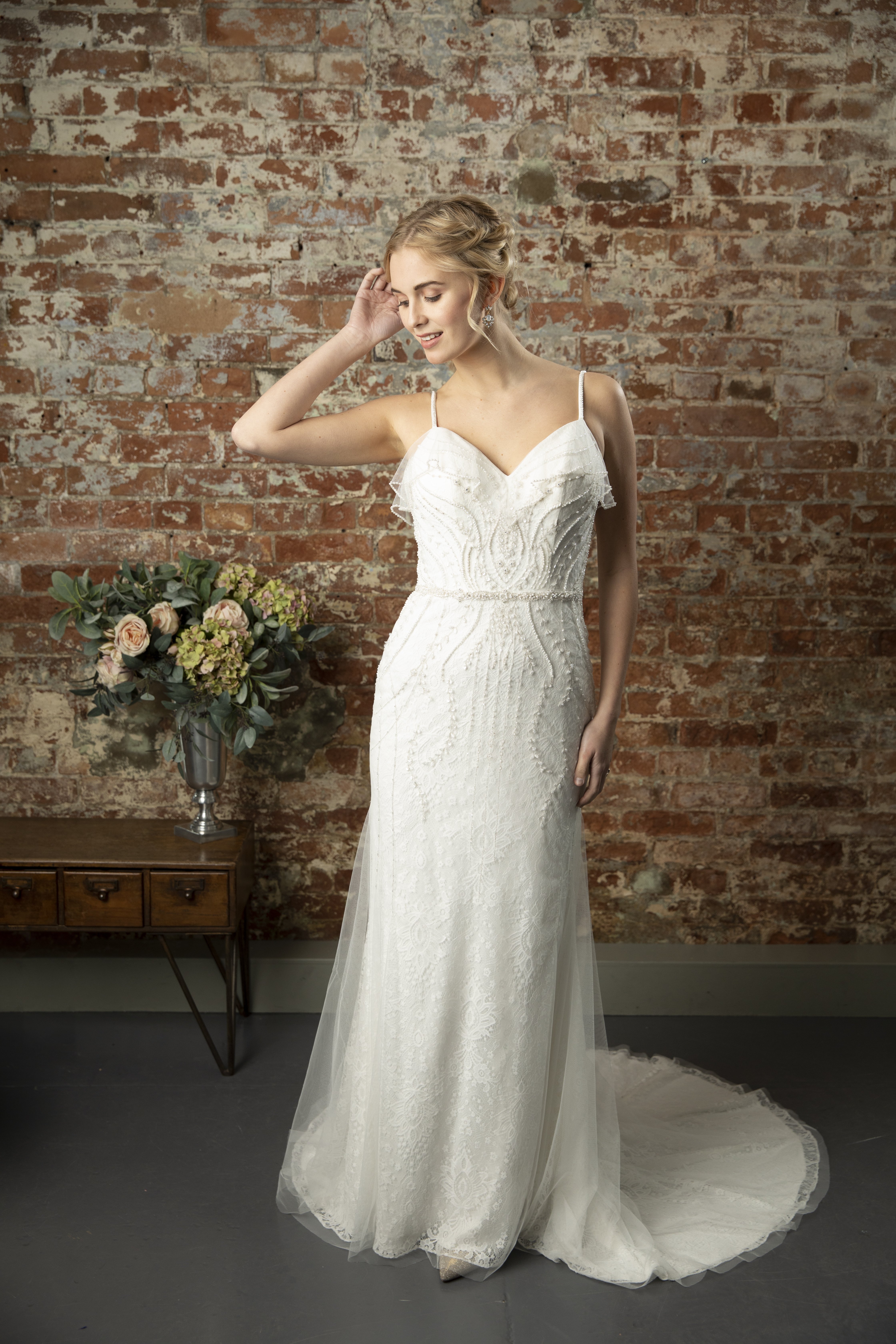 W383, GRACE
Aisle-worthy double trains, graphic bohemian style laces, and slinky silhouettes also feature.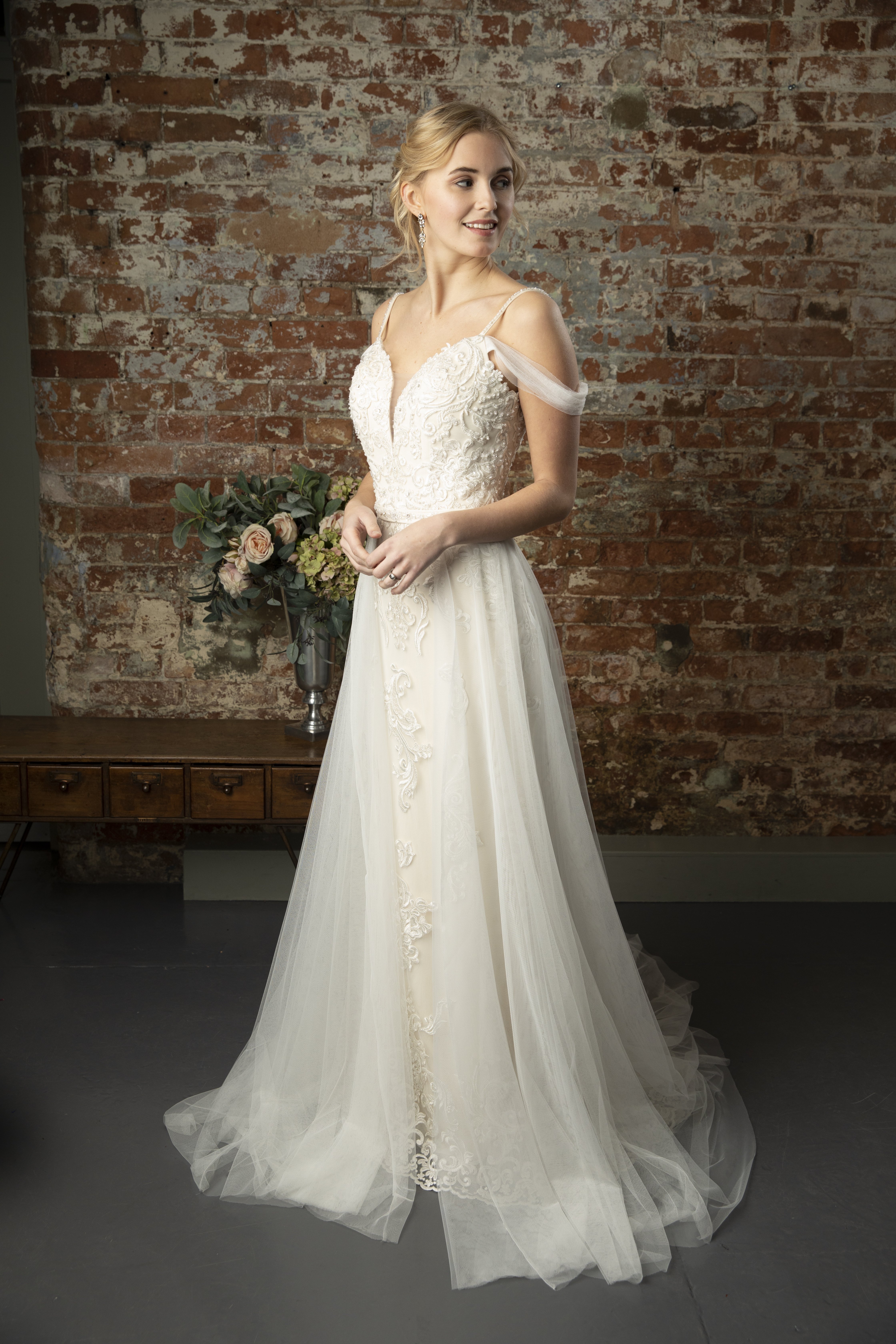 W384, GEORGIE
Georgie encapsulates this idea with an updated detachable train overskirt for two unique looks.
W381, GENEVIEVE
Other designs look at simple, elegant designs with a price-conscious aspect. These styles focus on luxury construction, clean lines, and refined shapes for an immaculately finished look.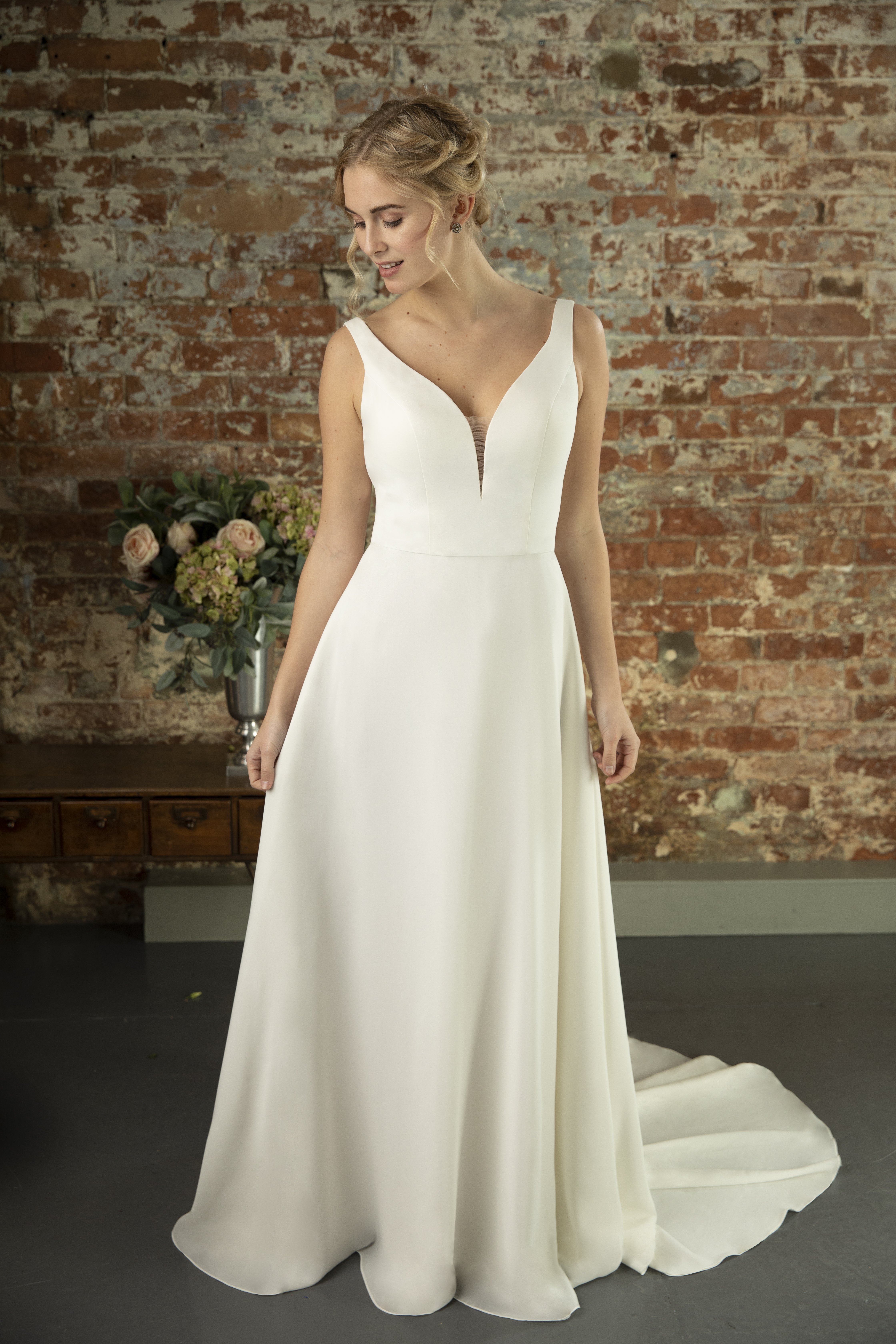 W384, GEMMA
This season Nicki Flynn by True Bride focuses on textured styles, vintage glam detailing, statement cotton laces, and soft, elegant silhouettes. We've taken classically vintage styles and updated the shapes and details to bring them in line with today's bride.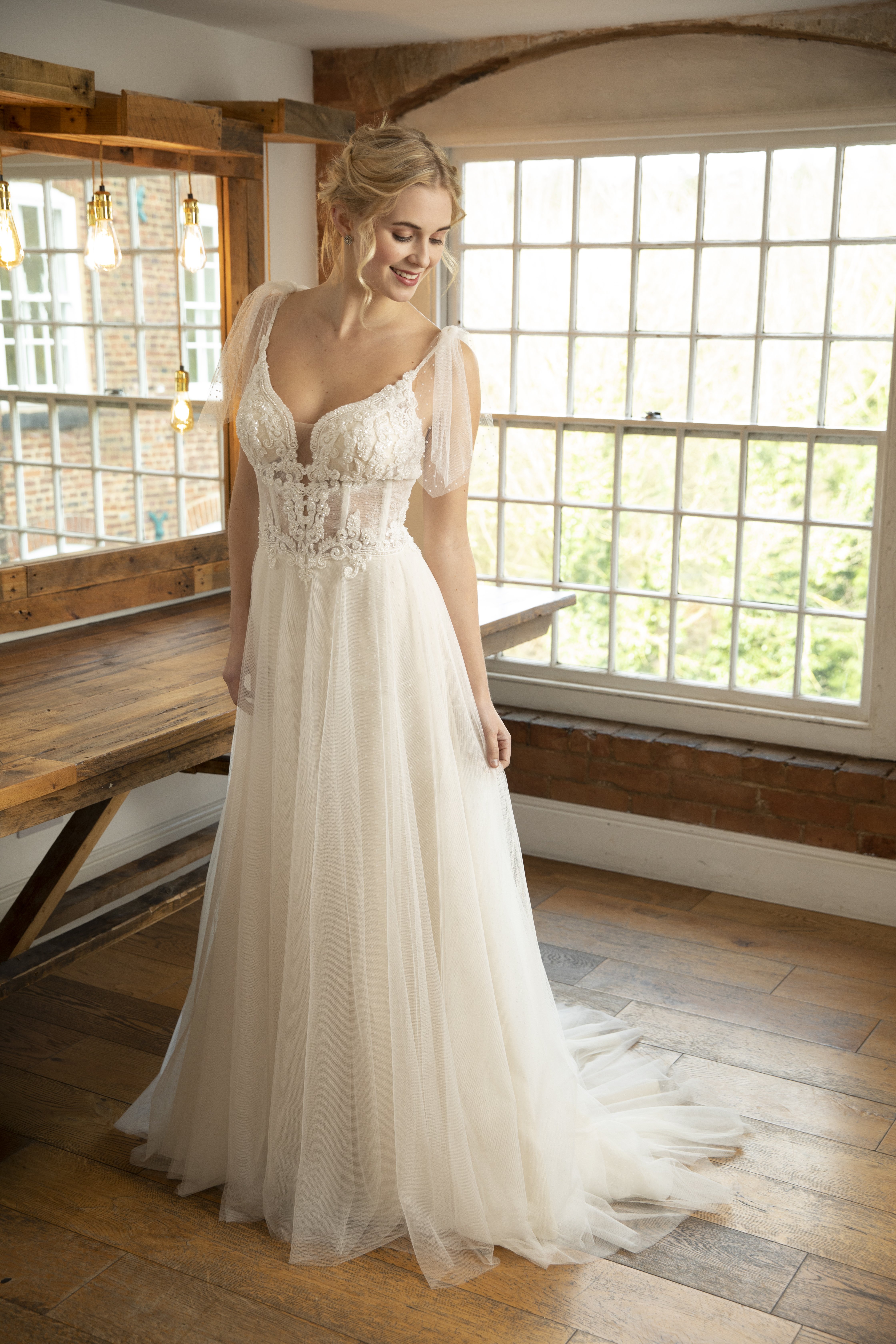 SUKI
Suki is inspired by luxury French underwear looks, complimented with a spotted tulle, delicate beading, lace appliqués, and soft over laces to create an opulent deconstructed corsetry look.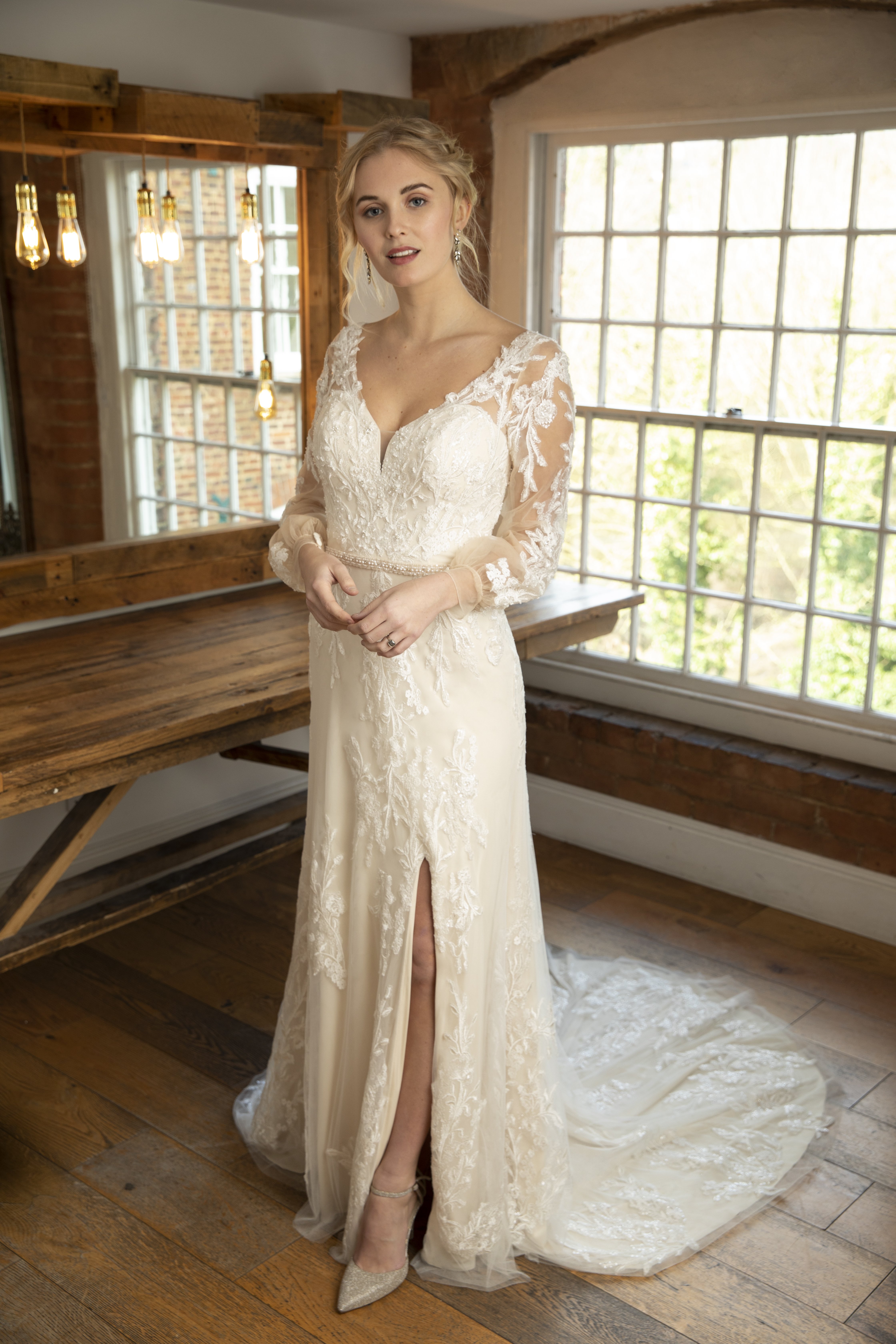 REVERIE
Our lace affair continues with Reverie, an all-over lace design with a modern front split, and bishop sleeves that flutter with every movement for a truly ethereal feel.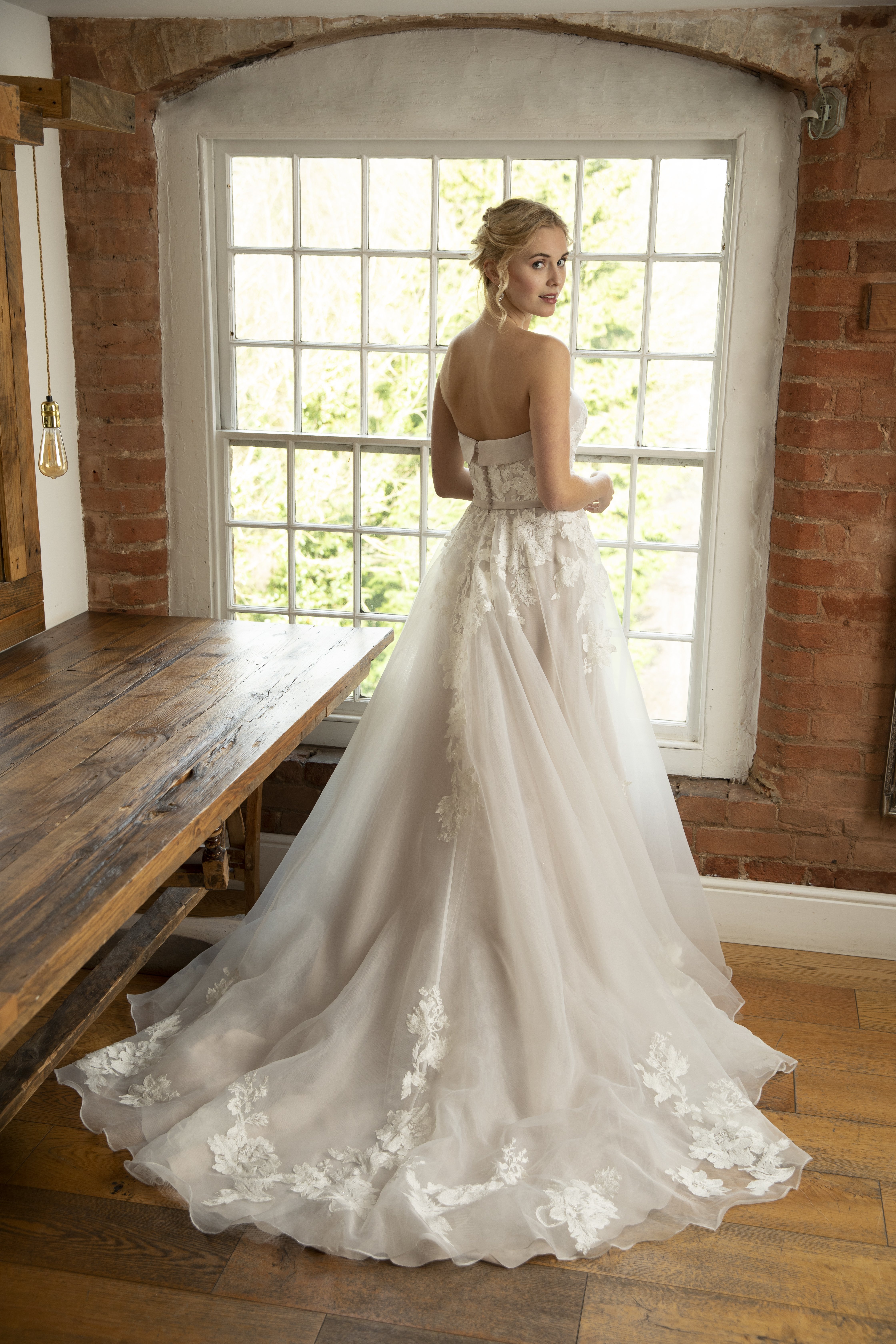 OCÉANE
Lace is also a key feature in our floaty Organza dress, Océane. Taking its inspiration from our Rosabella gown, this strapless style is updated with bold cotton laces, and our sample is crafted from our subtle Powder Grey colouring for an elevated romantic quality.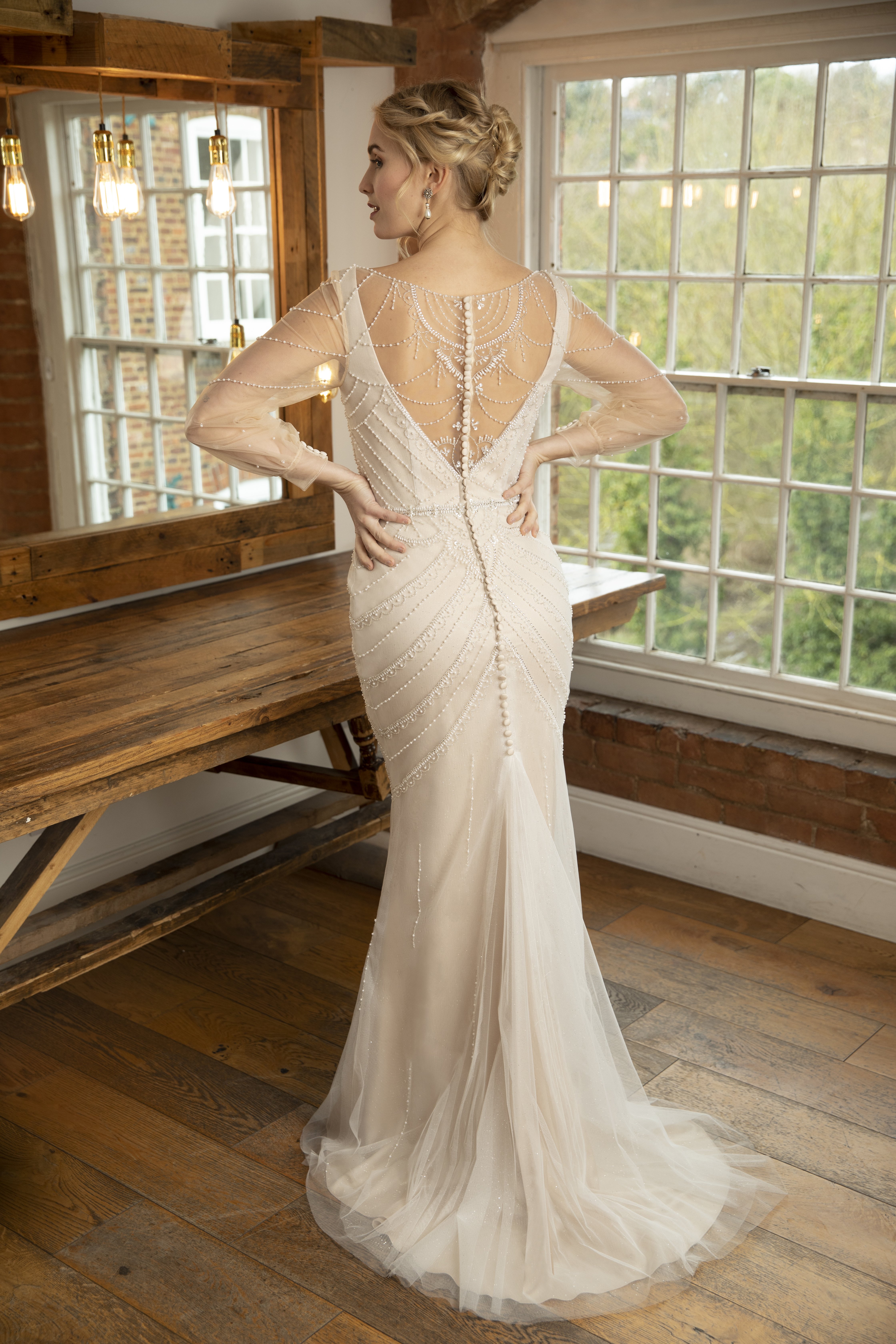 CELESTIAL
Celestial is a couture inspired style that features a soft gold glitter tulle layer with bishop sleeves, and an incredible beaded back crafted from a gorgeous mix of opals and pearls for a contemporary look that is undoubtedly inspired by the glamour of 1920s Hollywood.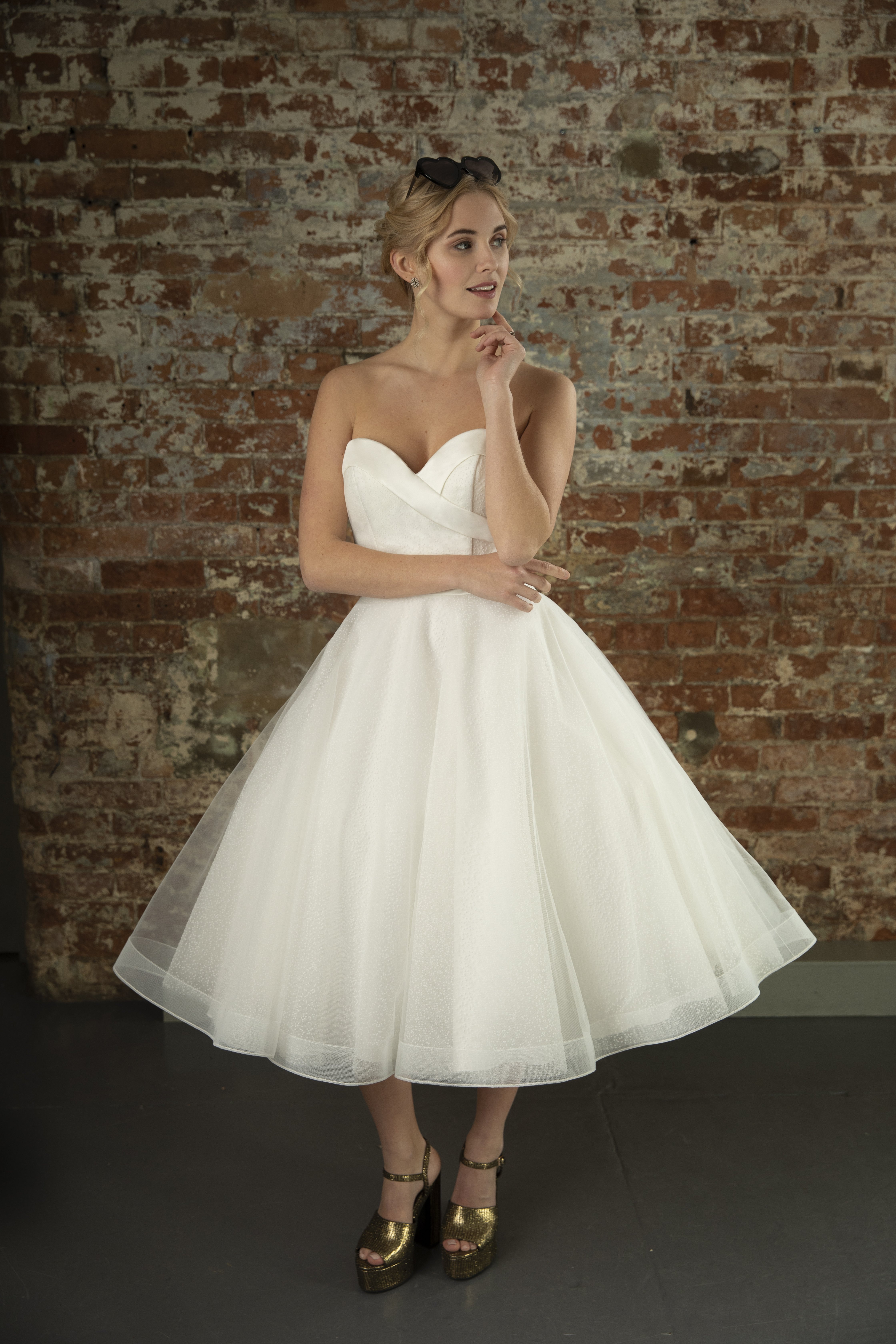 MARA
This season sees the inspiration for Brighton Belle move into another decade. Still staying true to our 50s retro style roots, we're also incorporating the essence of 1940s Parisian Couture.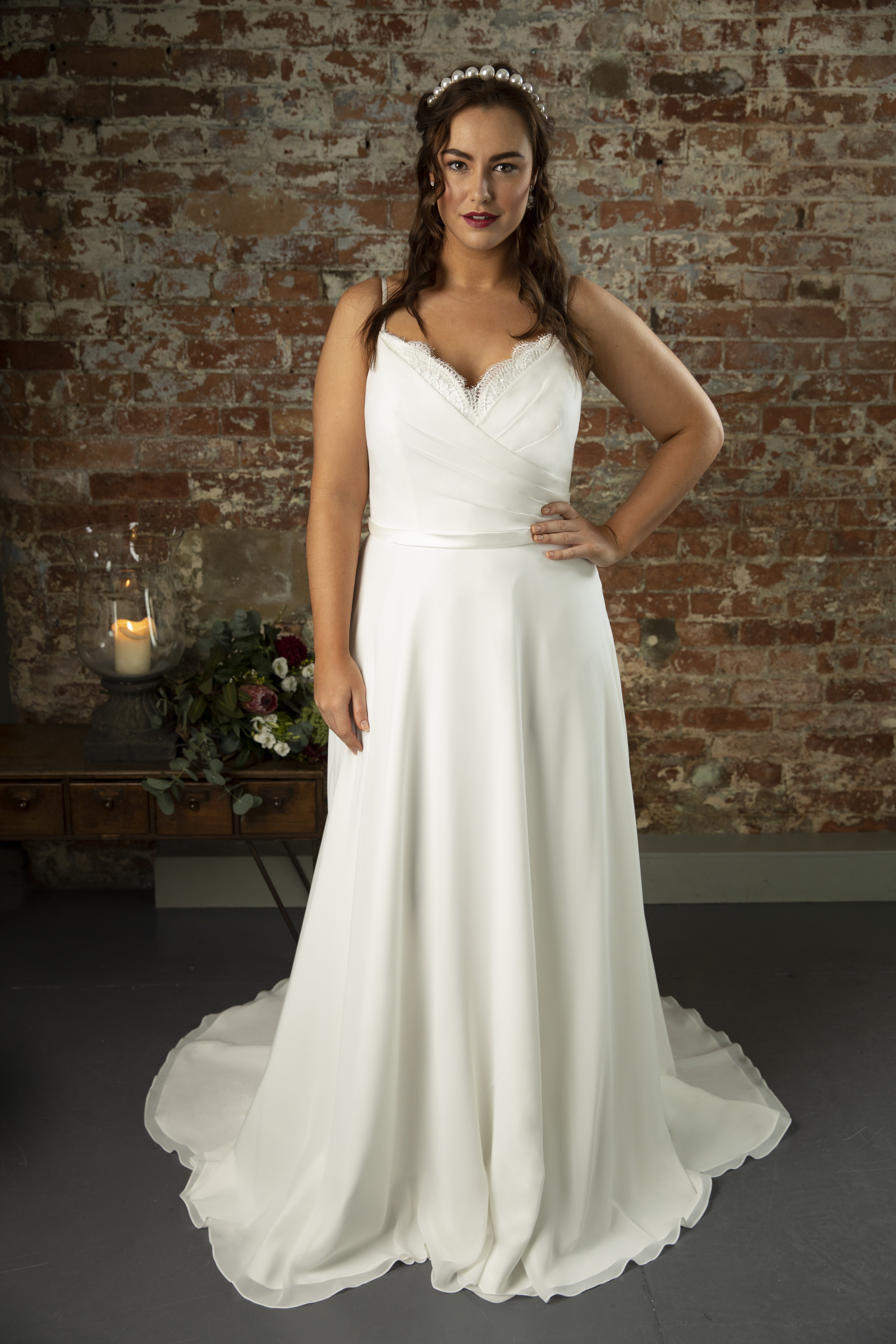 TC-W422, IZZY
The design process for True Curves begins with bringing it back to the basics of the collection – to design dresses that enhance the body and to fill our brides with the confidence that comes with wearing a dress they have always dreamed of. As always, our dresses are fitted with our signature True Curves luxury construction that supports and cinches where needed and is naturally figure-flattering.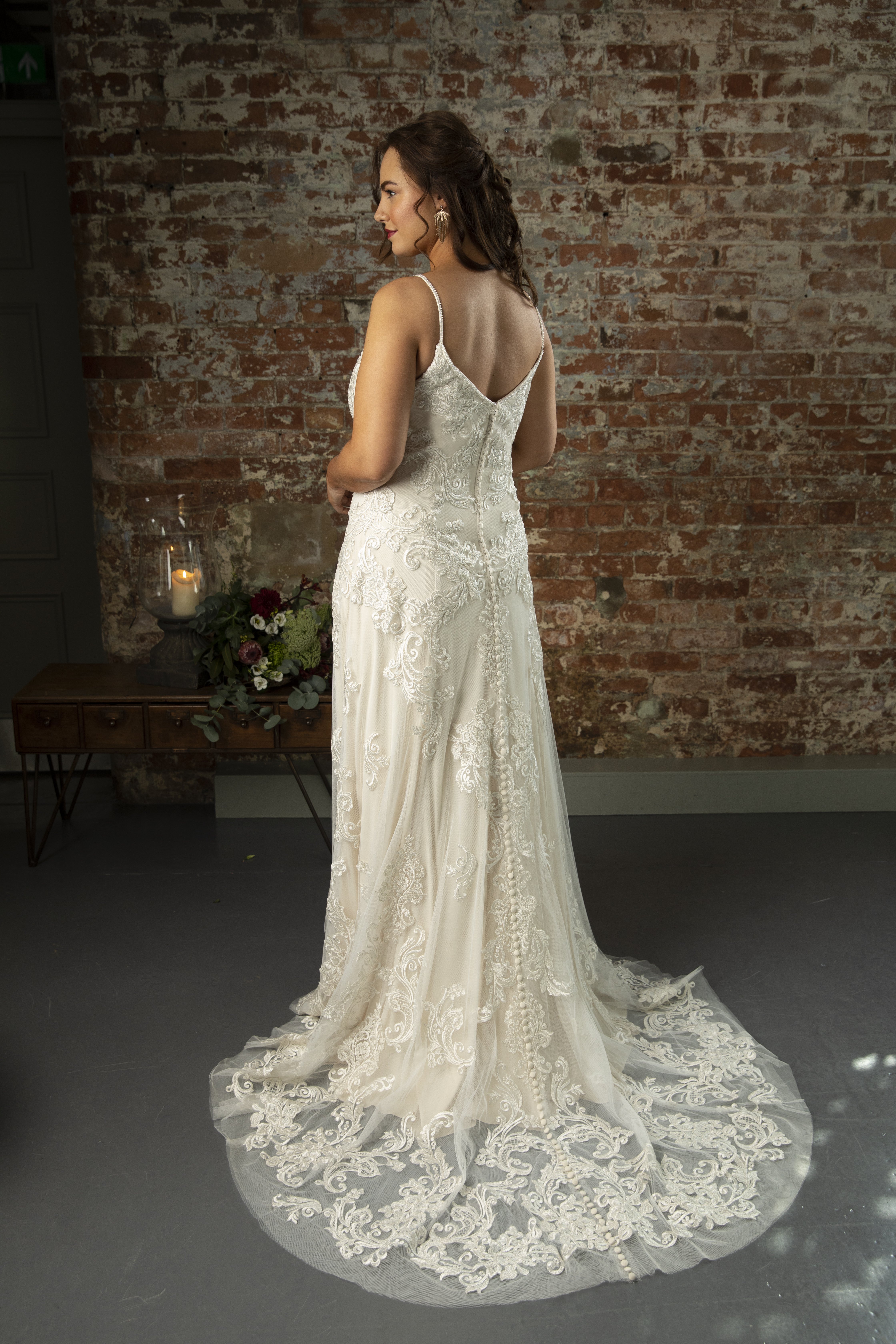 TC-W420, ISADORA
This season sees us introduce a selection of new fabrics and accents for True Curves, including stretch liquid satins, figure-flattering crepe styles, metallic laces, soft gold glitter tulles, and delicate lace detailing.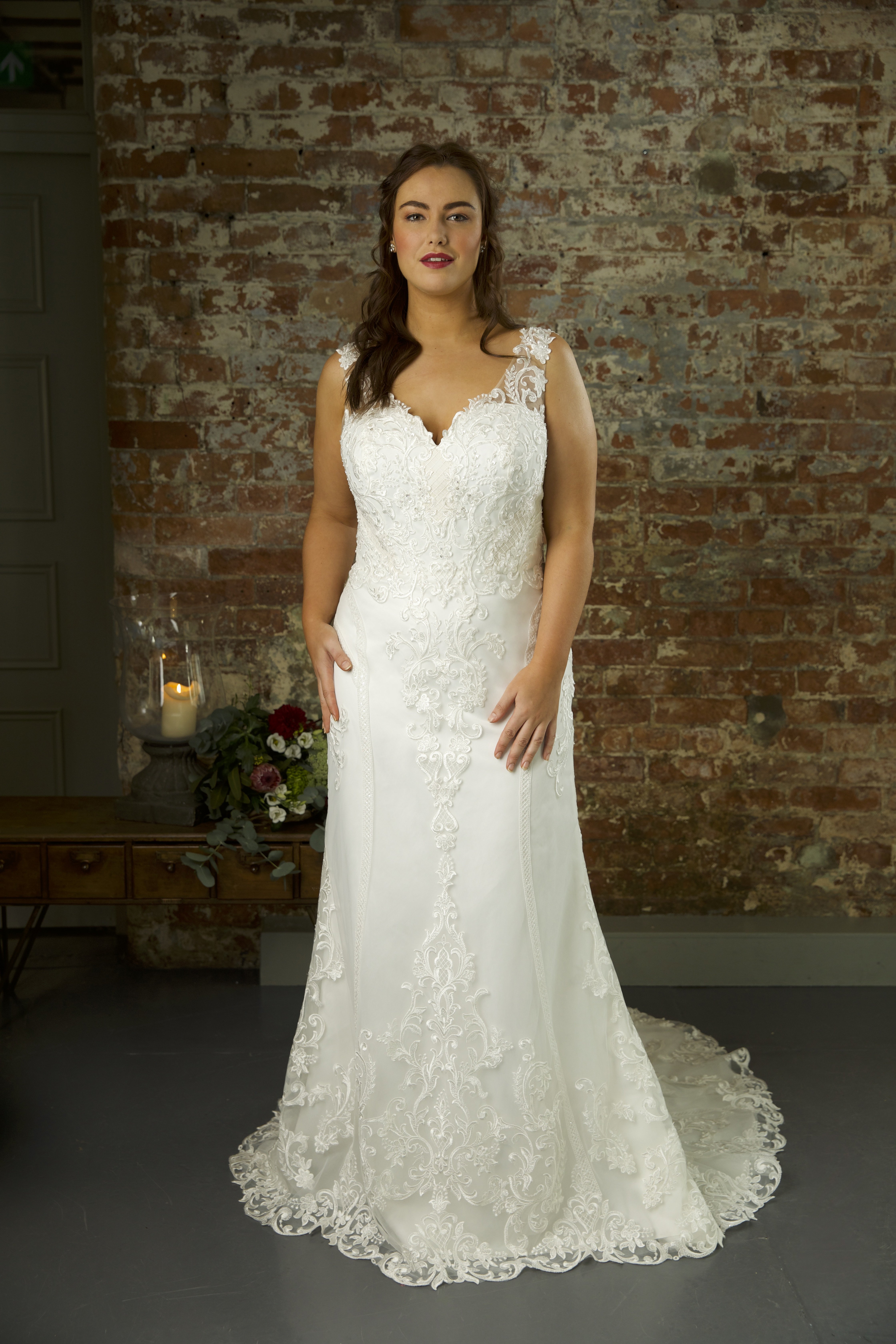 TC-W423, IMMIE
Ines is a paired back crepe style that features a plunging neckline, a low back that leads into a voluminous train with buttons to the hem, off the shoulder full-length sleeves and of course, everyone's favourite – pockets!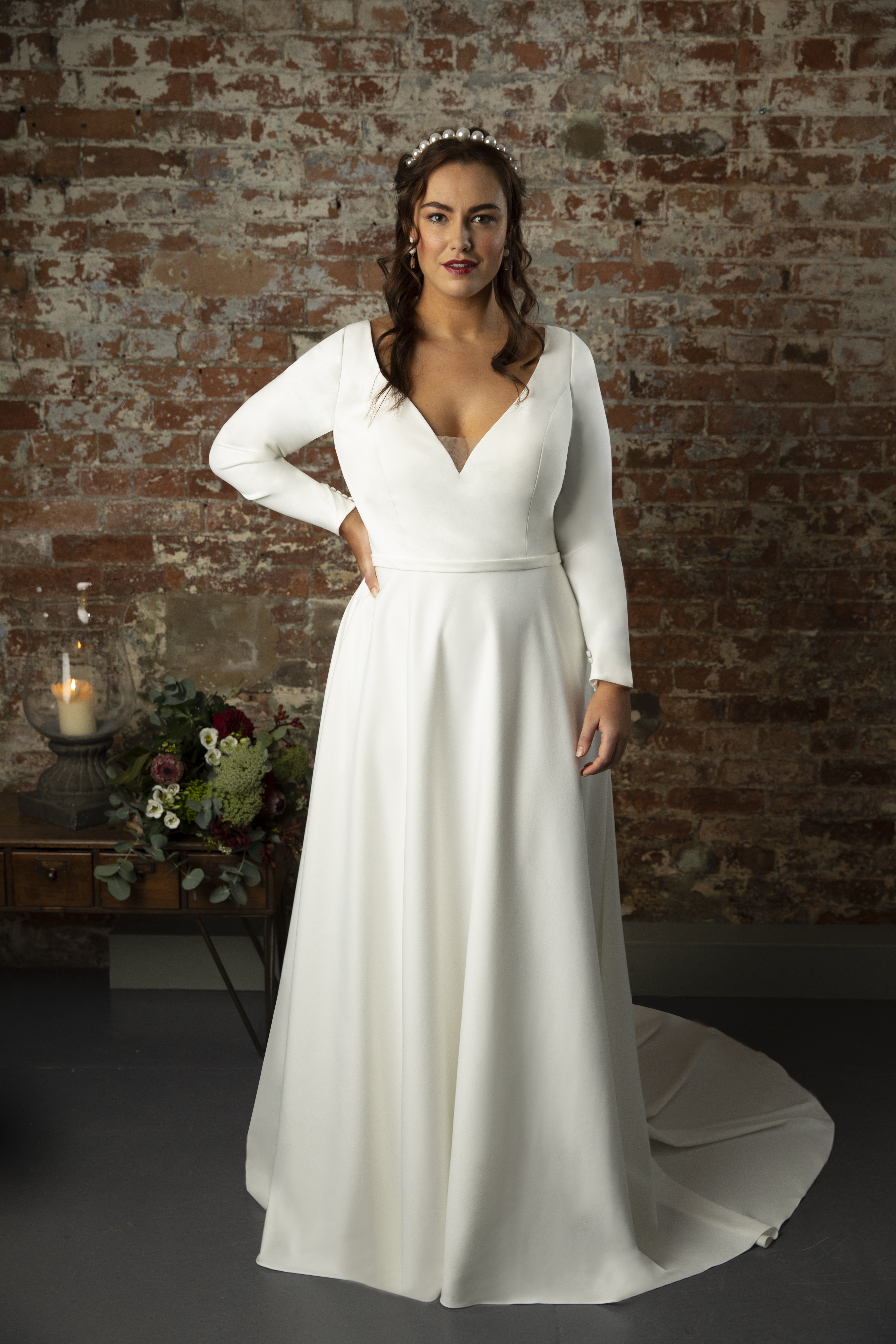 TC-W421, INES
Our red carpet glam inspired style, Indie, is crafted from a liquid stretch satin with a pearlescent sheen, and a gold glitter tulle that is draped over a lingerie style bodice, with a chunky beaded felt and a fluid circular skirt for a serious 'wow' look.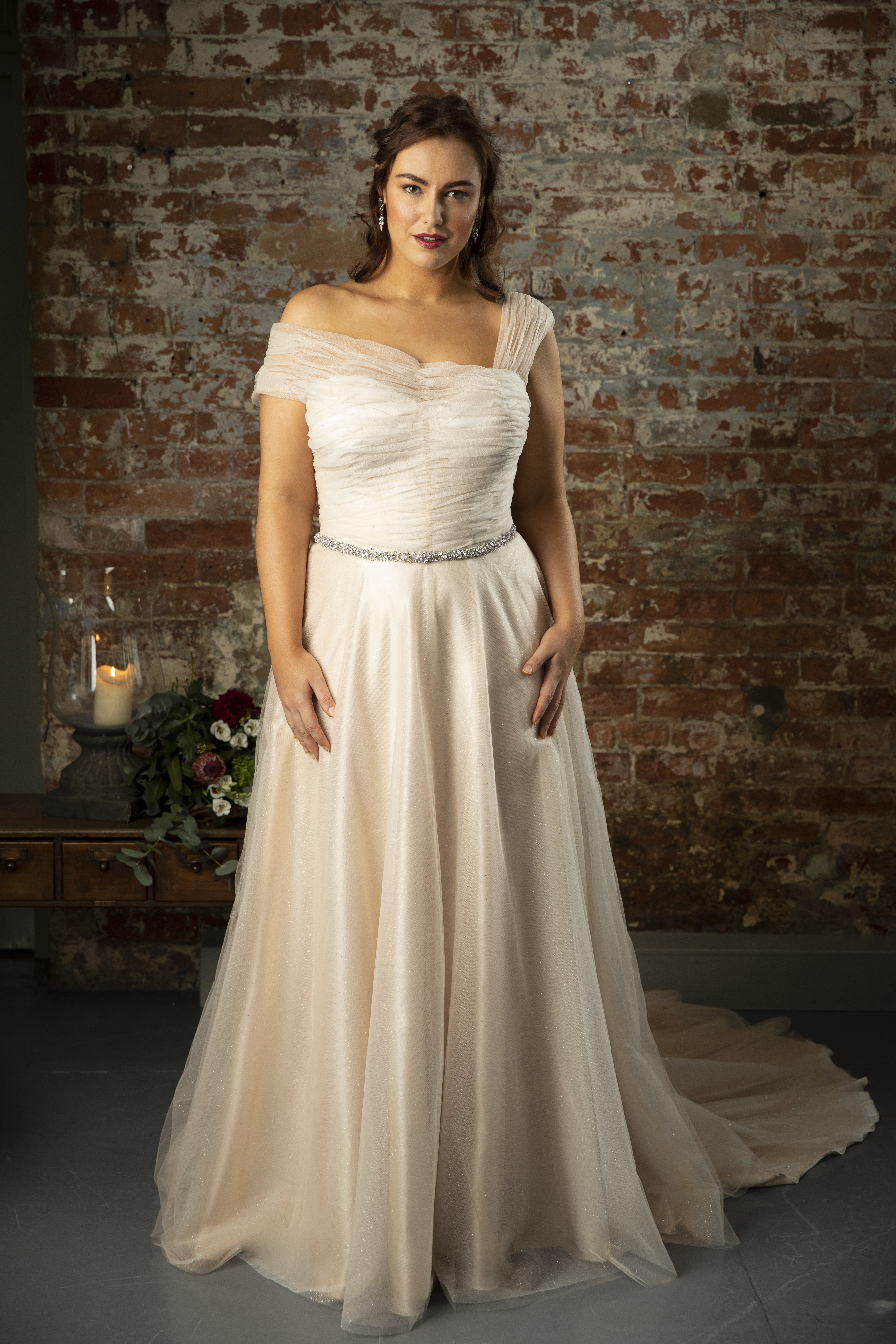 TC-W424, INDIE