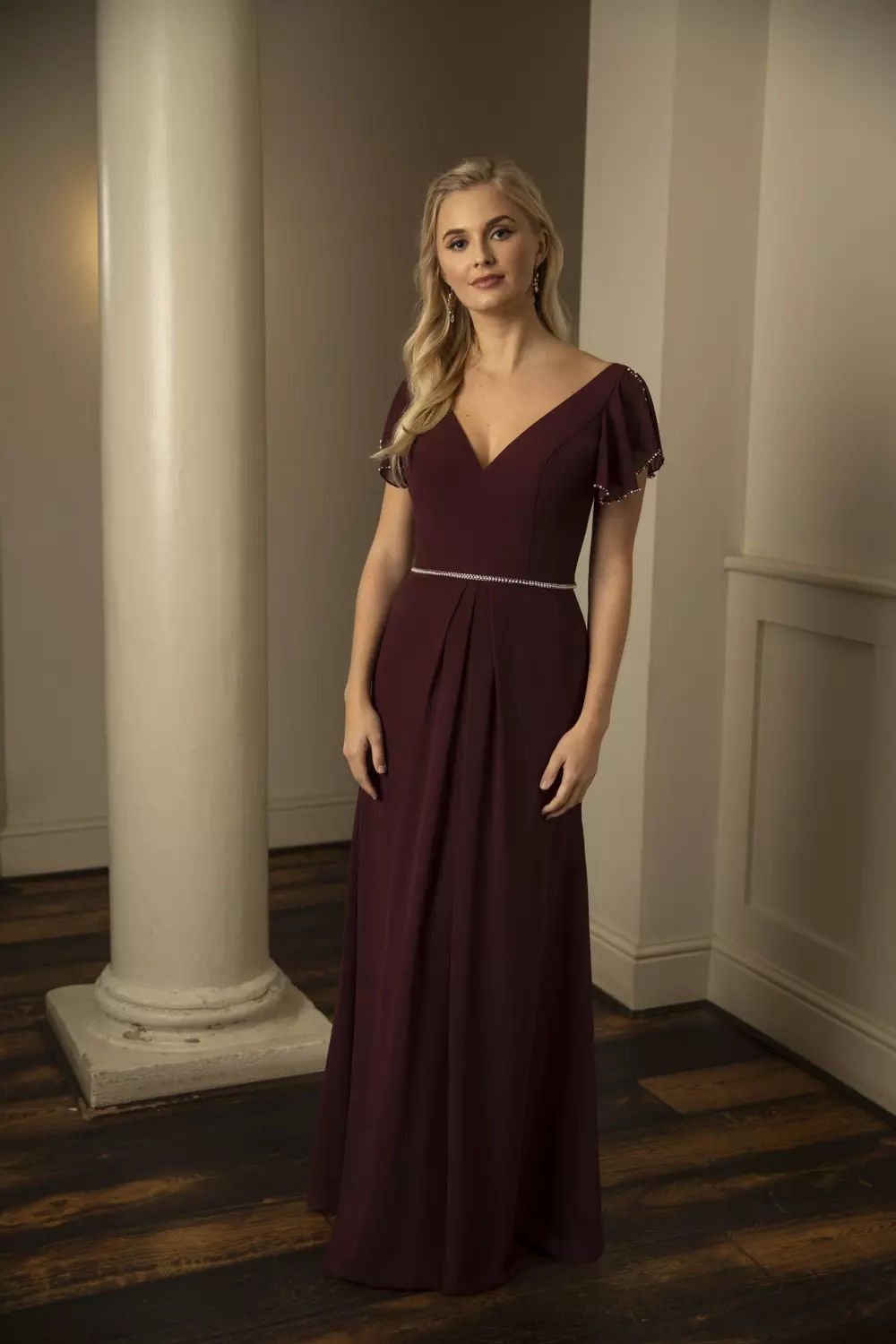 True Bridesmaids®
Fearne M440
GET INSPIRED

DESCRIPTION

This chiffon maxi bridesmaid dress is the perfect fit for all the bridal party. It's on the shoulder Bodice with a deep v-neckline bodice features elegant split waterfall chiffon sleeves edged with pearl and silver-lined bugle beads. Finished with a simple satin belt hand-beaded in matching pearls and beads to accentuate the waist. Zip up back with buttons and loops. Pictured here in Port and Dusky Pink. Fabric: Chiffon

Colour details: Available in the full True Bridesmaid Colour Palette. For full list of our colours click here.

Sizes: UK 6-36

COLOURS

Best selling Chiffon colours shown below.

Please note, shades may vary

PRICES & STOCKISTS

True Bride products are not sold online. You can find our dresses at one of our authorised retailers. For all price enquiries please contact a stockist for further information.